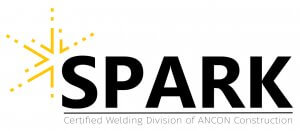 June 26, 2019
Goshen | South Bend-Indiana- Ancon Construction is proud to announce Spark, our new mobile welding division.
Spark is a team of highly skilled certified welders.  Our mobile teams can work in a variety of locations. Whether your project is long term or a quick service based need, Spark is here for you. Our team at Spark is mobile, experienced and ready to be a partner to help you complete your next project.
Industries Served:  Manufacturing, Industrial, Commercial, Process, RV, Marine, Equipment, Retail, Restaurants, Sign Industry, Outdoor Advertising (Billboard) Industry, Medical, Healthcare, Infrastructure, Municipal, Institutional, Custom.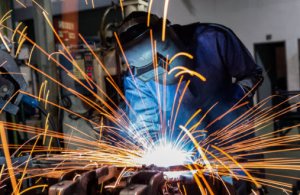 Services Offered:  MIG, Manual, Portable Welding Emergency Onsite Welding, Insurance Claims, Mobile Welding Units, Plasma Cutting, Oxy Acetylene Cutting and Heating, Plant Maintenance Services, Structural Fabrication, Small Project Contract Work.  Serving northern Indiana and southern Michigan.
"Today's announcement of our new onsite/mobile welding division Spark is exciting for Ancon Construction.  Spark provides additional services that our clients have been asking searching for.  We noticed two trends or service gaps in our region.  The first is, as a company that has over 80% repeat customers our clients make changes to their buildings or have emergencies where a service based welding team could be a valuable resource for them.  Second, our region as a whole has a large manufacturing base.  These manufacturers are constantly changing and updating their floor space and bringing in new equipment.  As a result, quick temporary welding is a strong need.  We feel Spark will fill these gaps.   As a company we have become more than just a construction company.  By having in-house architects we provide true Design-Build services for our clients.  Our ABS (Ancon Building Services) division focuses on small projects and maintenance services.  Our Pre-Construction team provides site selection and site feasibility consulting services.  By creating Spark we are able to add a whole new set of services and are excited to bring this new division online."-Ryan Kring VP|Business Development
To learn more about Spark, and the services offered, visit anconconstruction.com/spark .