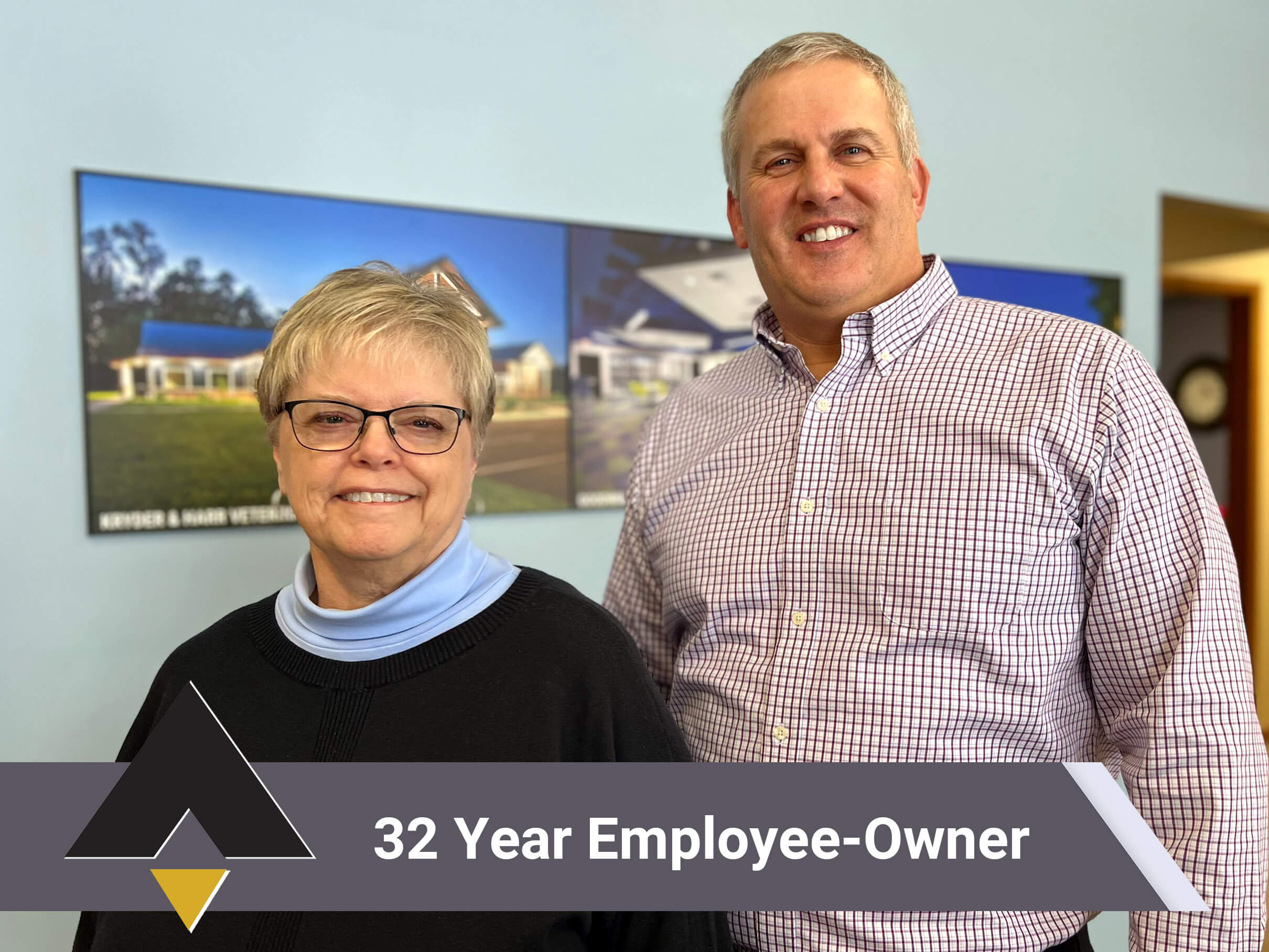 Celebrating 32 Years of Dedication
Meet Vicky, a dedicated employee-owner of Ancon Construction who has been with the company for an impressive 32 years. Vicky's journey at Ancon Construction began as an administrative assistant, answering phones and handling other clerical tasks. It was during this time that she had the opportunity to work alongside the company's founder, Andy Frech. Two years into her role, Ancon Construction experienced growth and Vicky's role evolved to accounts payable and receiving. Eventually, she became the AP/AR manager, a position she has held for the past 30 years.
"Vicky is a prime example of what it means to be a dedicated professional. Her skills and work ethic were pivotal in my decision to join Ancon Construction. It is individuals like Vicky who provide the foundation for a successful business yet often go unrecognized for their invaluable contributions. It is with utmost sincerity that I say, the presence of someone like Vicky is what sets truly great companies apart – and we are lucky to have her at Ancon," shares Rhett Fisher, CFO at Ancon Construction.
"I have enjoyed working with the people at Ancon Construction over the past 32 years and am excited for the future of the company. I am particularly looking forward to the construction of a new corporate office, and am optimistic about the bright future ahead for Ancon Construction," shares Vicky.
Thanks for your dedication, Vicky! Your positive attitude and willingness to adapt to change have made you an invaluable asset to the team. We are grateful you are part of the Ancon Construction family.