Feasibility Study
We provide an assessment of the practicality of a proposed project. Our team will layout your future building to maximize the best use of your land.
SITE PLANNING
Site planning services, including site feasibility, rezoning, layout, and master planning.
DESIGN DEVELOPMENT
Drawings and details reflect the project scope and assist in establishing accurate pricing to determine the cost of the building project.
BUILDING ASSESSMENTS
Our team can evaluate your existing building's condition and provide a cost-benefit analysis of utilizing the existing structure versus building new.
MASTER PLANNING
Whether it is a historic building or a former warehouse you are converting into modern apartments, our team can provide the critical planning necessary to make the property fit your vision.
CONCEPTUAL DESIGN
Exploring and implementing preliminary ideas, design gestures, programming in response to the initial project scope.
BIM
Our team uses the latest technologies to plan, generate, and manage the design using 3D software, making complex projects simpler.
3D DESIGN RENDERING
We design using Revit and BIM. The latest technology to 3D render your building in real space before a shovel ever hits the ground.
ADA COMPLIANCE
ADA requirements change frequently, and our team will keep your building up to code to ensure occupancy and accessibility for all.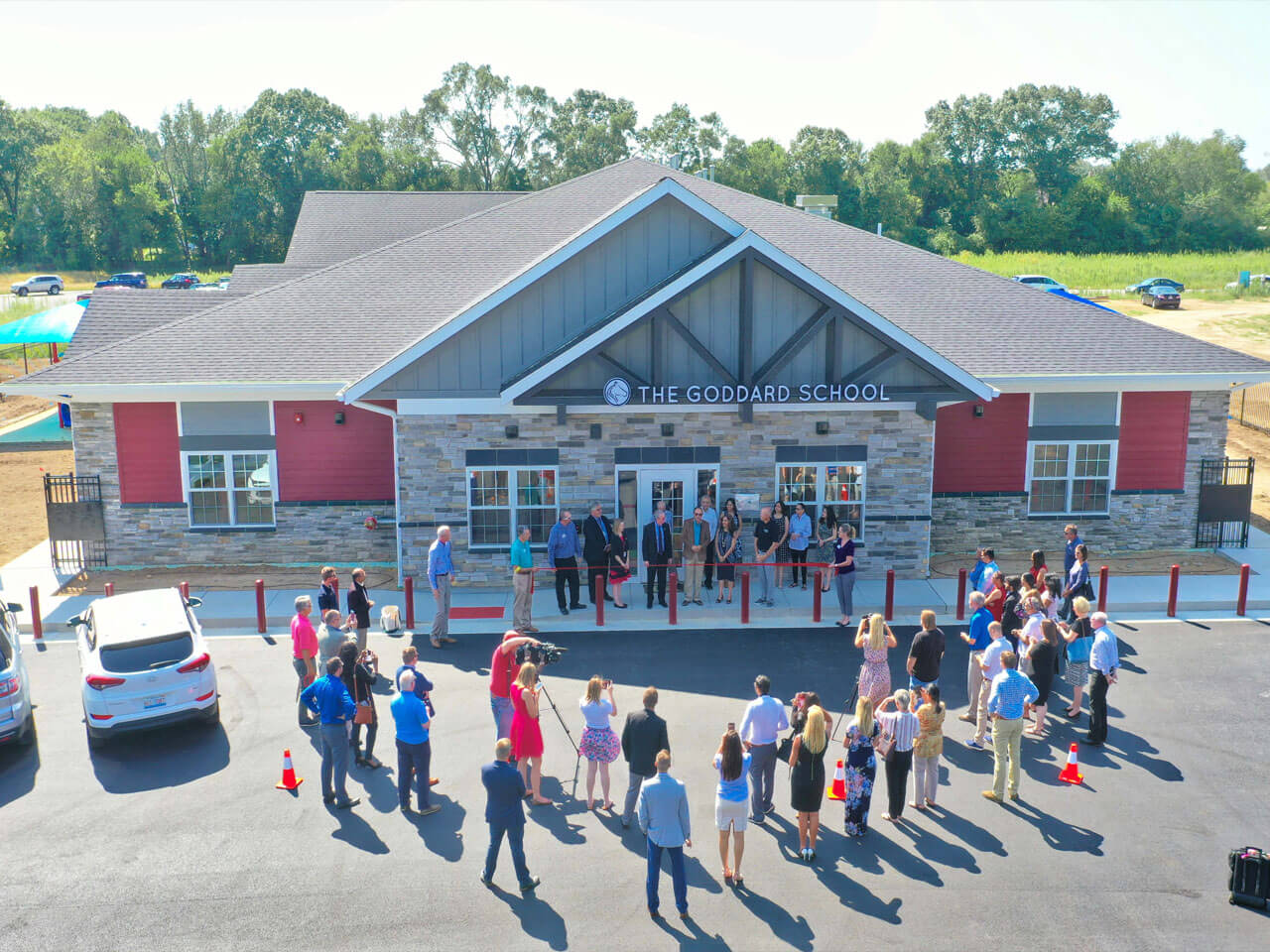 The Goddard School
The Goddard School- Granger, IN. The Goddard School of Granger opened its doors in early November. "The interior design and color schemes boasts a vibrant color palette identifying each classroom space by an accent wall color, colored floor tile, and matching window frame color. Providing identity, way-finding, and different color recognition opportunities throughout the building. It is truly a great school." Matt VanSoest- Designer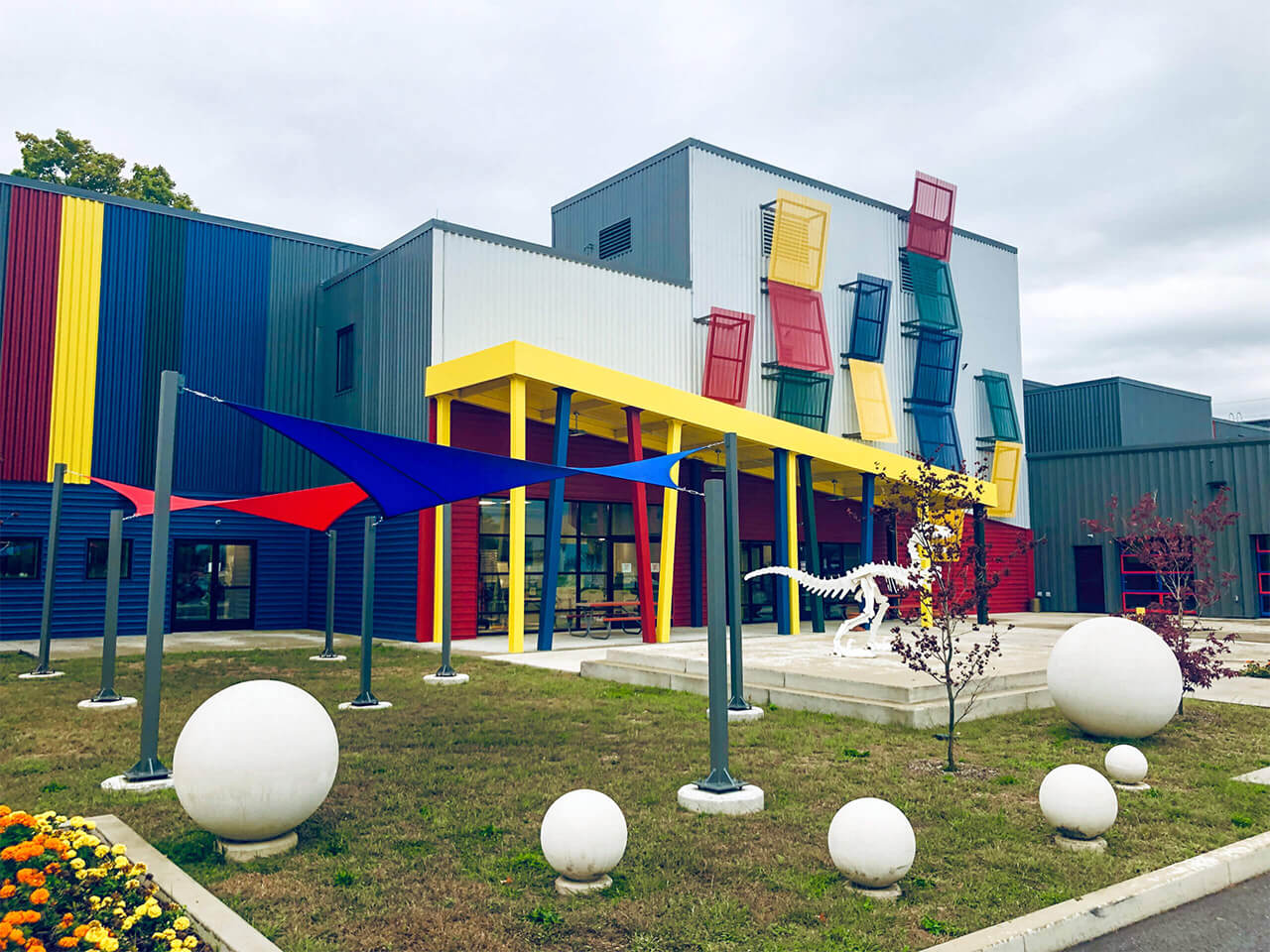 ETHOS Innovation Center
ETHOS Innovation Center- Elkhart, IN.  "The existing structure was built-in 1910, with the new structure designed and built by Ancon in 2018," explained lead designer Matthew VanSoest. The perforated panels define the entry plaza, adds vibrancy, and evoke movement with the design's undulation. We are pleased with how this design concept unfolded.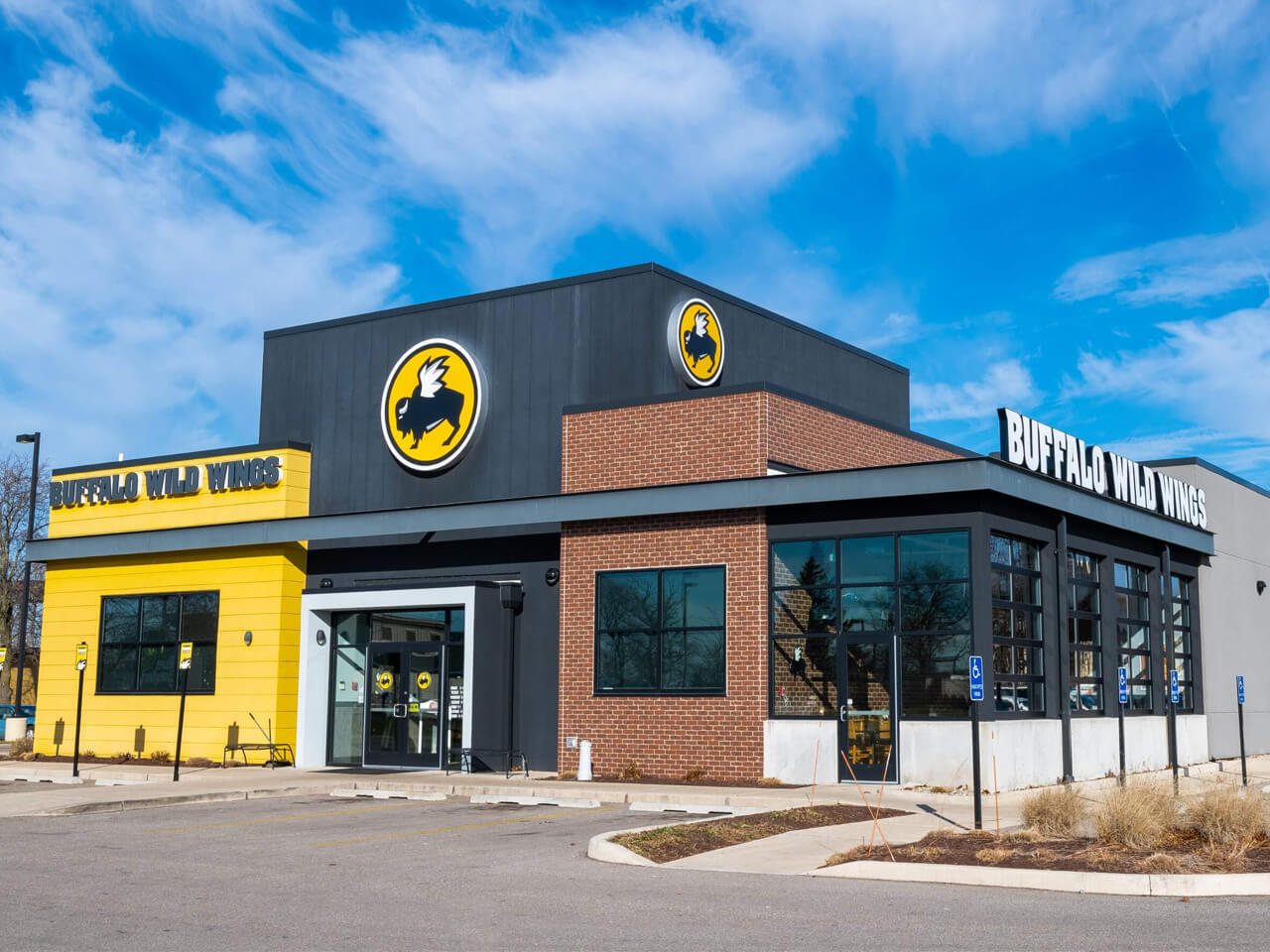 Buffalo Wild Wings
Buffalo Wild Wings- Elkhart, IN. We have built and renovated 4 Buffalo Wild Wings in our surrounding area. This location was a new building, about 7,346 square feet, with a total seat count of 274. Buffalo Wild Wings developed Stadia Design, which aims to capture the energy of a stadium. The design created space for families and a great place to watch sports.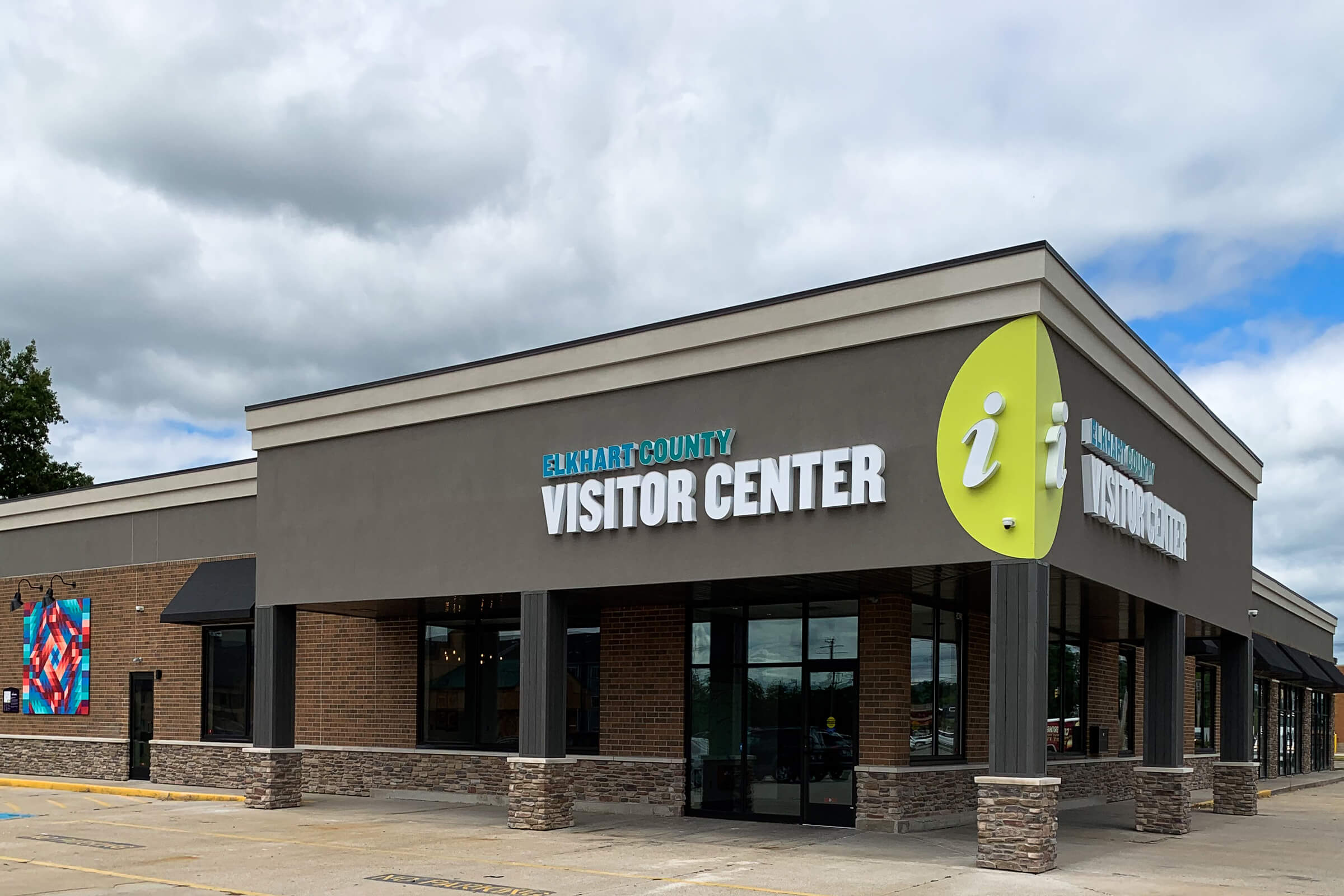 Elkhart County Visitor Center
Elkhart County Visitor Center- Elkart, IN.  The new Elkhart County Visitor Center is officially open! It was great working with community leaders designing/renovating the 7,200 square foot space. The center highlights the heritage history, makers, and small businesses in Elkhart County. Visit the new location at 3421 Cassopolis St.
FREQUENTLY ASKED QUESTIONS
What advantages does Design-Build offer versus the traditional model?
The Design-Build delivery method offers many advantages over the traditional model. The first advantage is the speed to build. Utilizing the Design-Build method reduces the number of drawings required versus the traditional model. The Design-Build process is accomplished by partnering with crucial subs who engineer, design, and stamp their systems, which our in-house architects incorporate into the overall drawings. This speeds up the process dramatically and reduces risks for our clients. Design-Build is cost-effective. Our design team is an extension of our construction team and is positioned to be a resource for our clients. Compared to the traditional model where fees would be 7-10% of the project's cost, the Ancon Design-Build method is a fraction of that. The instant cost savings go back to our clients. Often our clients use those cost savings to enhance their project further. Lastly, Design-Build project delivery is truly a collaborative process where all stakeholders are at the table from the beginning design phases through ribbon cutting. Mitigating risk, reduced costs, speed to build, and creating a client-focused collaborative environment is at the core of our Design-Build process.
Do you have a licensed architect on staff?
Yes, we have an AIA Licensed Architect and Designers on staff. Resumes available for review. 
How long does the typical design process take?
A typical commercial project takes 3-4 weeks to design and an additional three weeks to provide construction pricing. These timelines can increase on larger and more complicated projects.
HOW MUCH WILL I BE INVOLVED IN THE DESIGN?
It depends on you. Our design team will revolve around your needs to find the most appropriate solutions if you are a collaborative person; the more input, the more engagement, the better. Or, if you feel more comfortable allowing our designer to move more independently, that works too. Either way, our team will keep you updated on the status of your project.
Does your design team interact with your construction team?
Yes, that is at the heart of our Design-Build project delivery method. When your project is in the design phase, our construction team is involved throughout the process to ensure constructability and provide any value engineering cost-saving recommendations and alternatives. By including the build team, they have advanced knowledge about the project, making for a smoother construction start.
IS DESIGN-BUILD MORE EXPENSIVE?
Quite the contrary! Its collaborative nature provides a significant opportunity for cost savings, as the project team is created early and designs the project together. The Owner's cost decreases through economic and efficient decision making, quicker design, an earlier purchase of long-lead materials that create a streamlined construction schedule, and shaving time and money off the project.
BUILDING INSPIRING SPACES