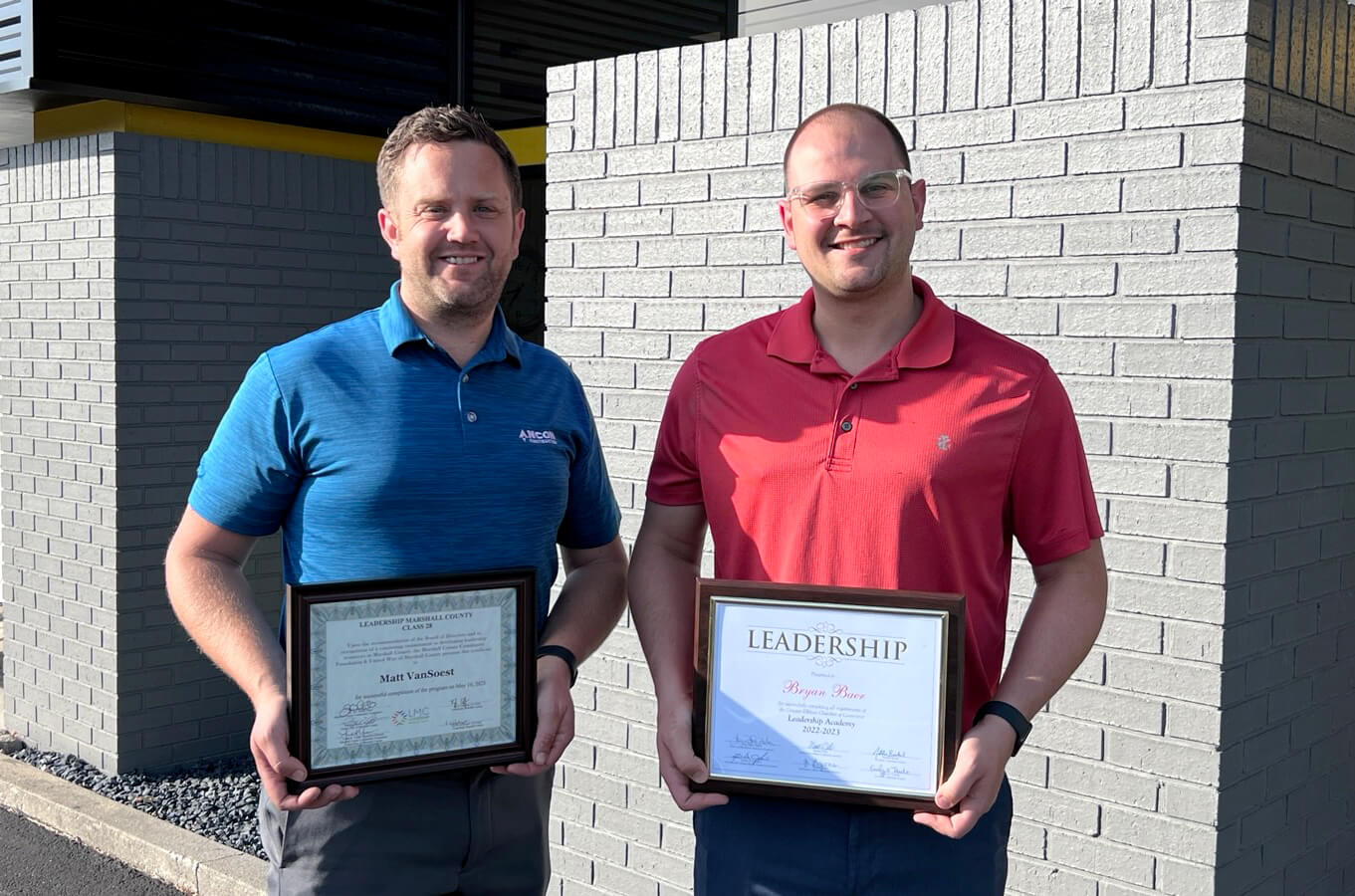 Ancon Construction Celebrates 2023 Leadership Academy Graduates
Ancon Constructions is proud to share our two talented designers, Matt VanSoest and Bryan Baer, completed rigorous leadership academies this week and graduated. We are incredibly impressed with their dedication and hard work over the past nine months.
Matt had the opportunity to demonstrate his expertise and leadership skills by overseeing and mentoring teams who worked on initiatives improving the quality of life in Marshall County.
Bryan's leadership team collaborated with Saving Grace Advocacy, a nonprofit organization in Elkhart. Their efforts will significantly impact the organization for years to come.
We are incredibly proud of their accomplishments. Congratulations to both of our designers on a job well done!