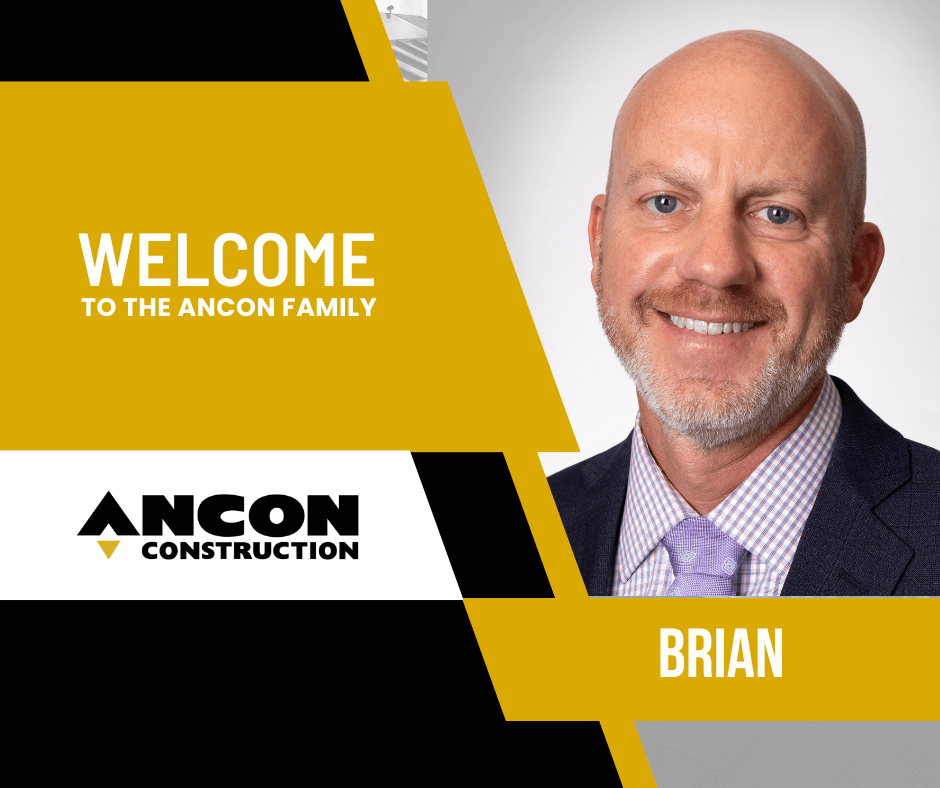 Project Manager, Brian Adkins, joins the Ancon Construction team.
Goshen, Ind., TUESDAY, NOVEMBER 22, 2022 –
Ancon Construction is happy to announce and welcome Brian Adkins to their Project Management team. Brian joins the Ancon team with many years of experience and returns home to the Elkhart area after spending 17 years in Colorado.
"I am excited to join the Team at Ancon Construction! After nearly 28 years in the Concrete Construction Industry, with 17 great years of building in the western and southern U.S., I look forward to bringing my talents to the General Contracting arena. I sincerely appreciate the opportunity Doug VonGunten, and the Ancon team has provided me. My wife, Crystal, and I are thrilled with the 'full circle' we have completed in our return home to the Elkhart area with our three amazing children, allowing us to have all attended and graduated from the same school system (Concord). I look forward to continuing an already rewarding career with a first-class organization that truly stands out among the competition," shared Brian.
Brian attended Purdue University with studies in Organizational Leadership and Supervision. In his spare time, Brian enjoys skiing and traveling with his family, home renovation projects, coaching/teaching baseball, fishing, and recreational softball.
Ancon Construction President Doug VonGunten shares, "We welcome Brian and his family back to the Michiana area and to Ancon. Brian brings more than 25 years of experience in the construction industry in many different capacities. His experience and skills will be a great addition to our team, and we are excited about his future. With an all-around great skillset, we believe he will be a great fit and long-term, high performer for Ancon."
For more information or to schedule an interview, contact Amy Self, Ancon Construction's Marketing Manager, at aself@anconconstruction.com or (574) 533-9561.
About Ancon Construction:
Ancon Construction is a commercial in-house design-build contractor offering a full range of services, including planning, site selection, development, architectural design, rezoning, code compliance, construction, remodeling, and maintenance. Based in Goshen, Indiana, Ancon is a 100% employee-owned company and a regional leader in commercial design-build that has defined architecture and construction in the Michiana community since 1975.