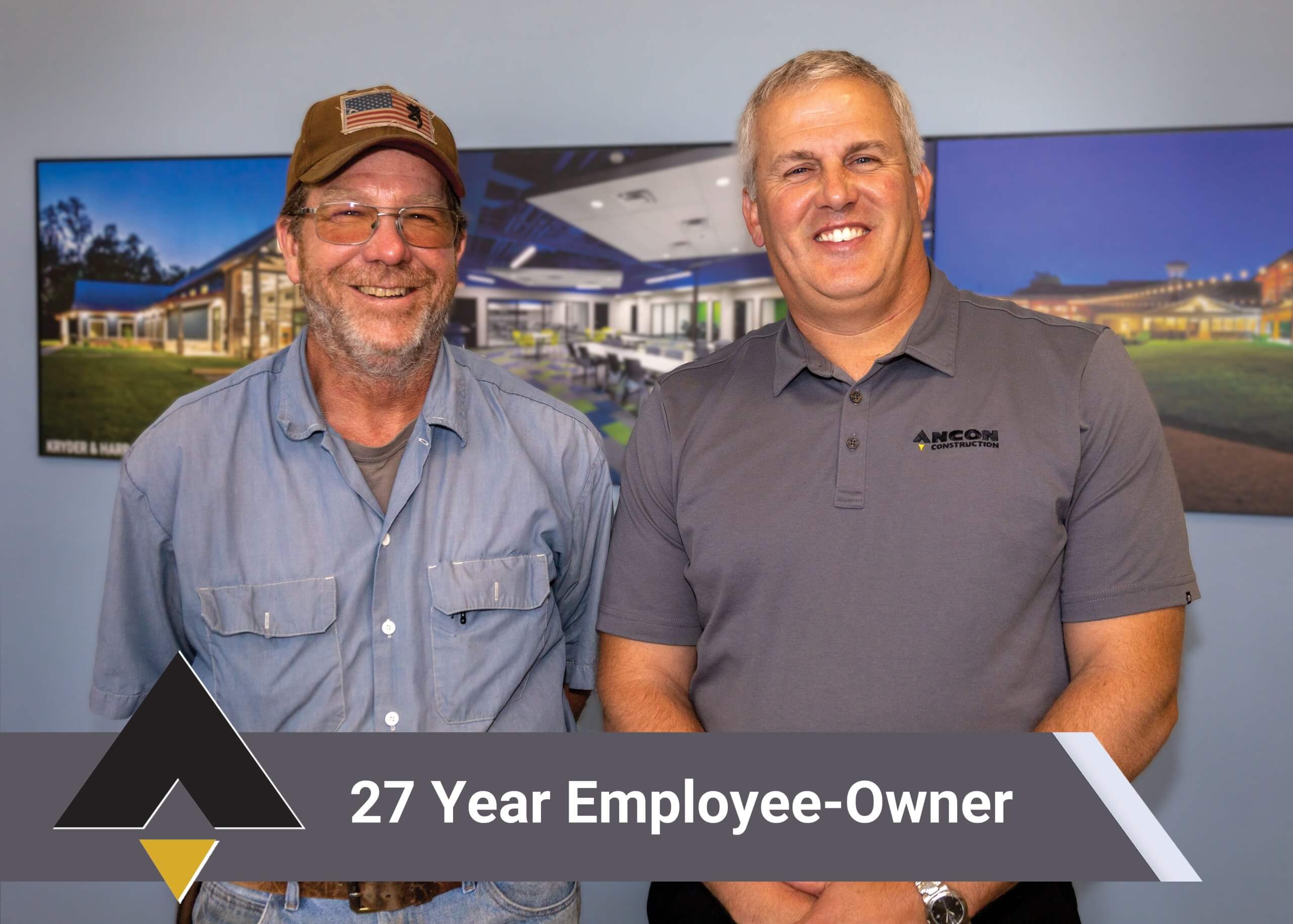 Building a Career in Construction: Paul's Journey at Ancon Construction
Paul, a 27-year-old construction enthusiast, found his calling at Ancon Construction, following in his brother's footsteps. Initially working at a factory and feeling dissatisfied, Paul took the leap and joined Ancon's carpentry crew. Little did he know that this decision would shape his future in unforeseen ways.
While attending college briefly, Paul realized that the traditional academic path was not for him. His passion lay in hands-on work and building things, which he had always enjoyed, even during his summer construction jobs. This innate talent and enthusiasm paved the way for his transition into construction as a full-time career.
Paul started his journey at Ancon as a carpenter, honing his skills and expanding his knowledge for the next three to four years. During slower periods, he willingly lent a hand on the concrete crew, relishing the variety and diversity of tasks. This flexibility showcased his adaptability and commitment to contributing in any way possible.
Recognizing Paul's potential, the team at Ancon encouraged him to grow further, and he eventually transitioned into the role of warehouse manager, and superintendent. These promotions not only demonstrated his colleagues' trust and belief in him but also provided a unique opportunity to broaden his horizons and take on new responsibilities.
One of Paul's most recent notable experiences was serving as the superintendent for the Goshen Apartments project, known as Copperleaf Cove. This venture offered him a wealth of insights into the complexities of construction management, including scheduling and overseeing a team of subcontractors. It was a valuable learning experience that exposed him to the behind-the-scenes operations of a project.
Throughout Paul's 27 years with Ancon Construction, he has relished the supportive and collaborative work environment. He emphasizes the strong sense of camaraderie and teamwork within the company, which he believes is essential for personal and professional growth. Paul acknowledges that such an atmosphere is rare to find and cherishes the benefits that come with it.
Two projects have held a special place in Paul's heart: The Red Panda project and the construction of a carousel at the Potawatomi Zoo. "The opportunity to build a carousel was a remarkable experience," shares Paul. He delights in his grandkids' excitement when they proudly exclaim, "Grandpa built this for me!" These projects not only showcase his craftsmanship but also provide him with lasting memories.
What keeps Paul motivated after all these years? He attributes it to the people he works with. Having had experiences in other places, he recognizes the rarity of finding individuals who are genuinely dedicated and passionate about their work. At Ancon, the employee-owners take pride in their craftsmanship, delivering high-quality results and fostering a positive work environment.
For those considering a career in construction, Paul offers valuable advice: "Pay attention to your elders and learn from experienced professionals. Being prepared and open to new challenges is crucial. Ancon Construction, a non-union company, values continuous learning and encourages employees to acquire new skills—a recipe for success in the industry."
Paul's journey at Ancon Construction serves as an inspiration to aspiring construction professionals. From his humble beginnings as a carpenter to his role as a warehouse manager, Paul's story highlights the importance of seizing opportunities.