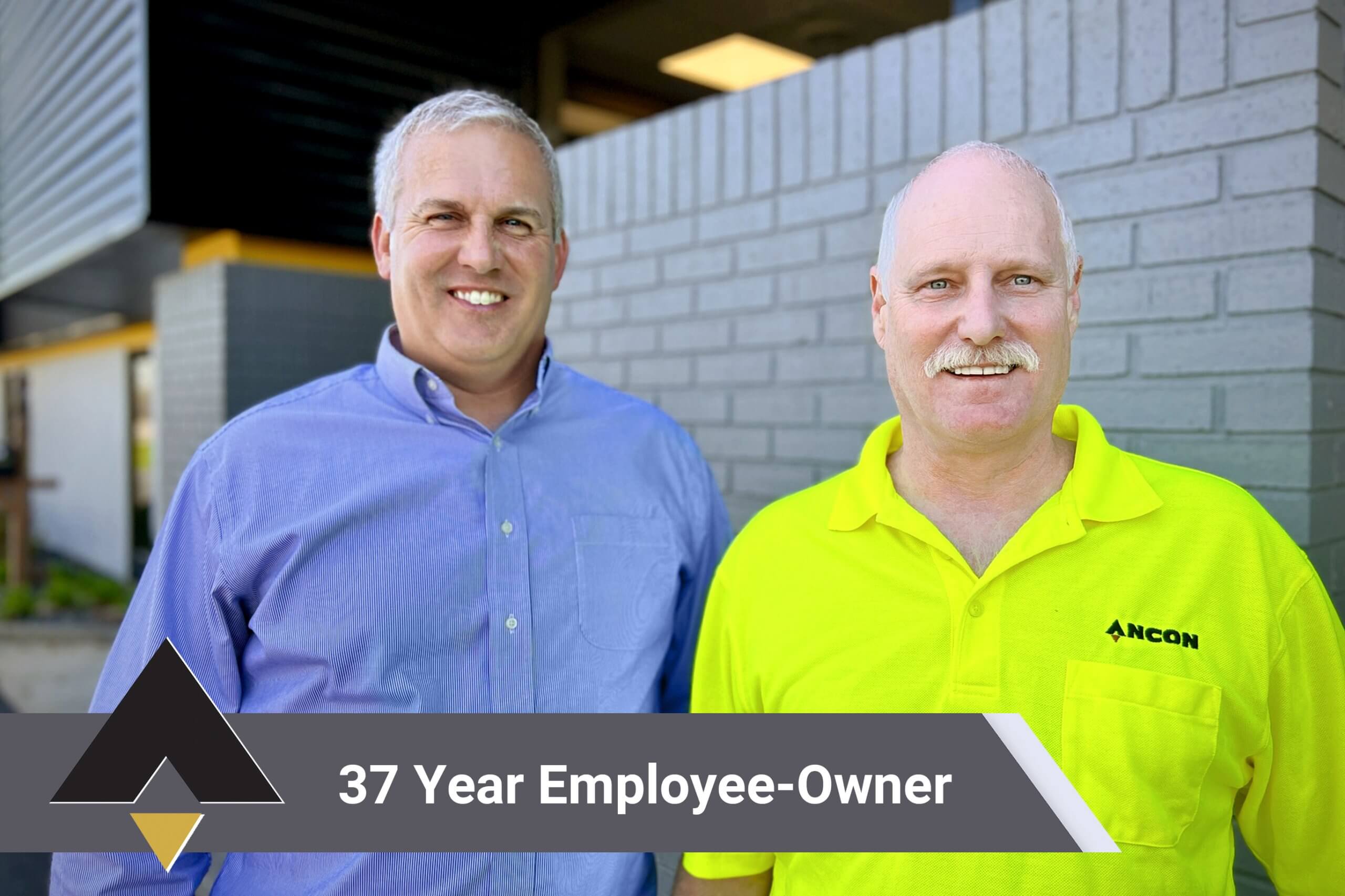 Cultivating Leaders: Doug Bender's 37-Year Journey with Ancon Construction.
Meet Doug Bender, a 37-year employee-owner of Ancon Construction. "I always knew I wanted to be in construction. My grandma called me "Noah" – Because I always messed with my grandpa's stuff – taking things apart and putting them back together. She said I was going to build things – she was right."
In April of 1986, Doug started his journey with Ancon Construction when he received an offer to work in the company's carpentry division. He swiftly climbed up the ranks and took on a foreman position, eventually becoming a superintendent. The most significant project for Doug was the Sturgis Wesleyan Church, where he first worked as a foreman. He played an active role in all aspects of the project, from the foundation to the highest point of the roof. He described the project as a "nice building – but grueling work," due to the temperatures reaching 110 degrees Fahrenheit in the hot summer of 1988.
Doug finds motivation in the challenges each new project brings. "You're not always doing the same thing," he said, adding that the challenges keep him sharp and engaged.
"Doug understands that different personalities exist and is very good at reading and dealing with the different types. That helps in having a cohesive crew which leads to a cohesive job with subcontractors," shares, Lloyd, a leader Doug has admired over his years at Ancon Construction.
What Doug enjoys most, however, is growing aspiring craftsmen and leaders. "I'm not a teacher – I'm a farmer. Teaching isn't what I do. I grow individuals," he said. According to Doug, cultivating future craftsmen and leaders requires planting a seed, feeding, fertilizing, and nurturing until they understand. "Anyone can grow a weed. If you don't take care of your crop, you're not going to have one," he added.
Doug's experience at Ancon highlights the importance of mentorship in the workplace. His commitment to "cultivating" has helped Ancon Construction build a culture of excellence that attracts and retains talented individuals. It's no wonder Doug has been with Ancon for 37 years and counting!
Doug's story shows that it's possible to find fulfillment and longevity in a career by constantly challenging oneself and passing on knowledge to the next generation. His journey with Ancon is a testament to the importance of mentorship in building a company's culture and success. We wish Doug all the best in his future endeavors and look forward to seeing the fruits of his labor in the years to come.