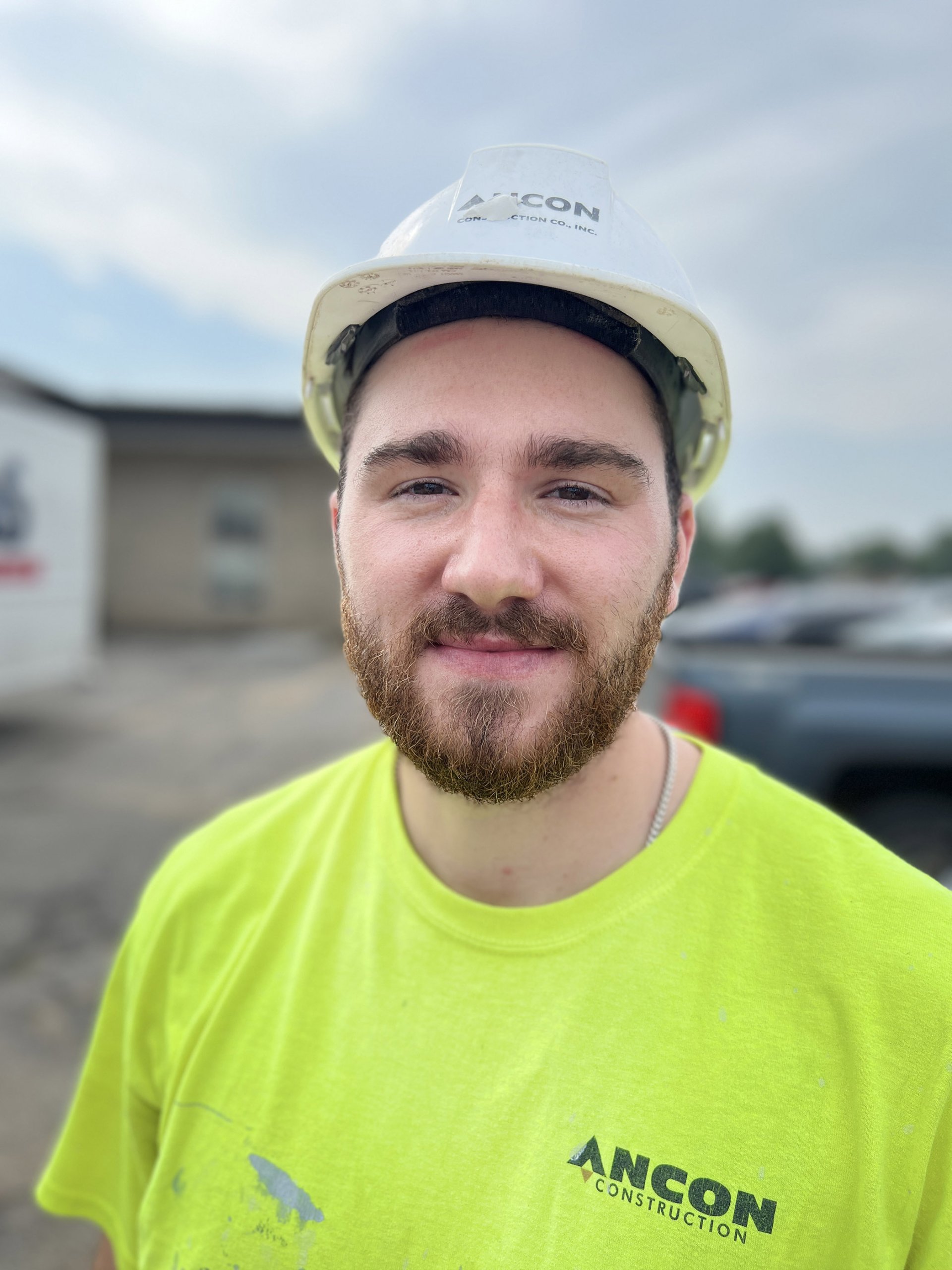 Ryan's Journey in ABC Carpentry Apprenticeship Program
Meet Ryan. He is embarking on his second year in the Associated Builders and Contractors of Indiana/Kentucky (ABC) carpentry apprenticeship program. Through ABC's partnership with Vincennes University, apprentices in Indiana can also earn a tuition-free associate degree.
Ryan is a part of Ancon Construction's Building Services (ABS) division, which assists businesses in the commercial and industrial industries, with small business projects and repairs.  Throughout his journey, Ryan has gained valuable insights and skills.
 "Hands-on learning is what I value the most from the program. In ABS, we get a lot of small remodels, not a lot of full builds. In the first year of the ABC Apprenticeship Program, we learned how to do a full build – from the ground up, including floor and wall systems – everything! This was very beneficial for me because it isn't something I currently do often."
 The program's hands-on learning experience has been very impactful for Ryan. This immersive approach has proven invaluable to him, and he recognizes this is valuable for his future career.
"We learn in a classroom setting, then go out into a shop and do what we just learned." He believes in the mantra of "show up, work hard, and want it."
 Joining Ancon has been a transformative decision for Ryan, escaping the monotony of factory work he experienced for several years. It was Ryan's close friend, Jacob, an Ancon colleague, who encouraged him to apply to Ancon. Ryan has found a deep appreciation for this new path, embracing the satisfaction that comes from learning a trade.
 Ryan enjoys the ever-changing landscape of construction projects and the perpetual learning process, where each unique scenario demands his best. The knowledge he gains not only shapes his present but also holds the potential to contribute to his future aspirations, such as remodeling a house someday.
 As Ryan's journey continues, he envisions himself in a leadership position in years to follow. Driven to ascend to a foreman or superintendent role, his dedication propels him toward excellence in his craft.