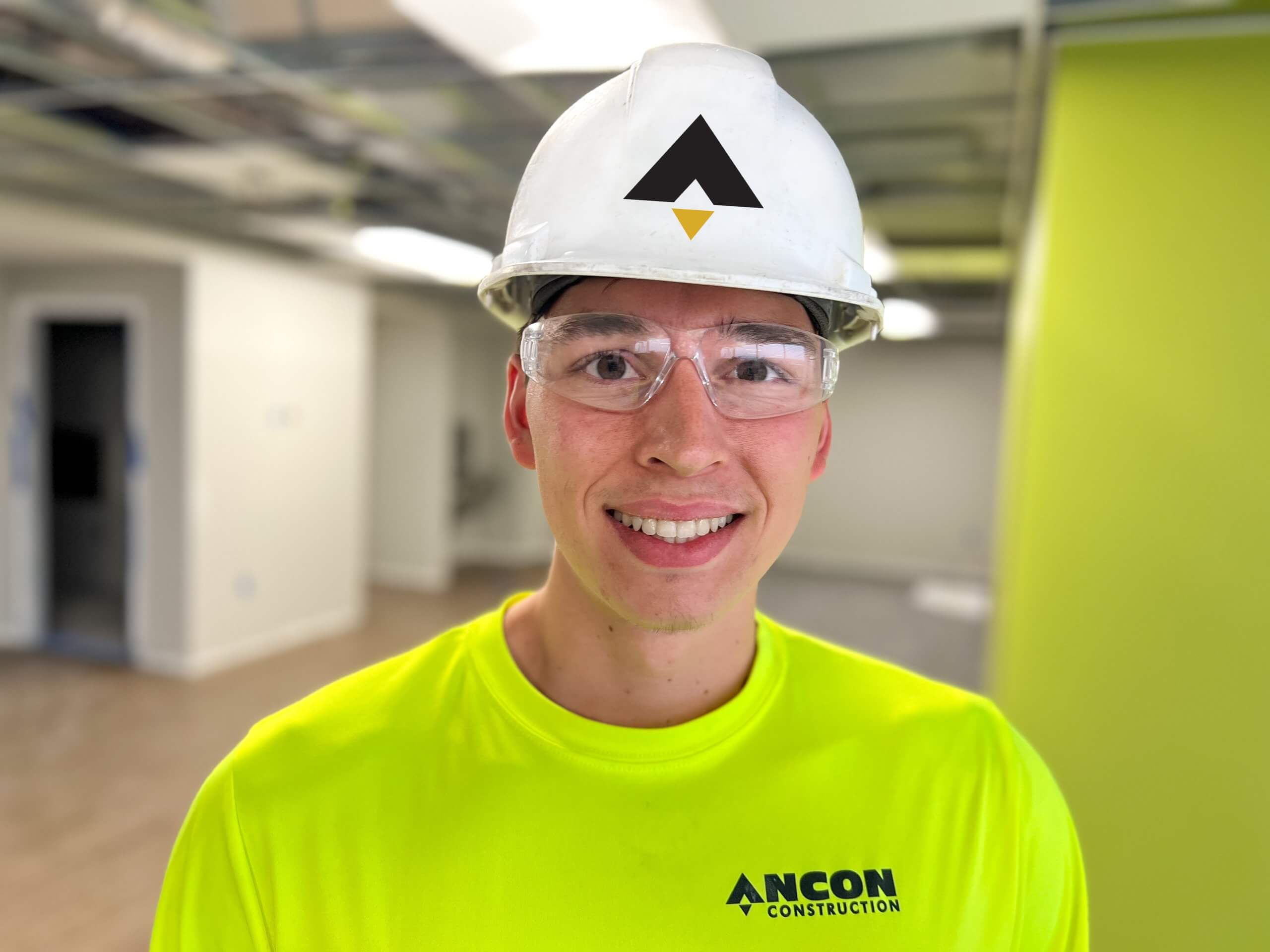 In the summer of 2021, Ancon Construction signed on and hired Joseph Rodes, a student from

Goshen Community Schools

. Here's an update on how he is doing today:
Joseph is loving his career choice with Ancon Construction. He is currently in the second semester of the company's ABC apprenticeship program, enjoying the hands-on training and safety certifications it offers.
He said, "I've really enjoyed the program, it has been great. It provides in-depth information that I need for my job and also offers certification in heavy equipment and safety, which helps me be better prepared and understand the equipment and materials used on job sites." 
In the future, Joseph plans simultaneously earn his associate's degree offered through the ABC program while maintaining his position at Ancon. He can choose to complete the program during or after his apprenticeship. He believes the most valuable asset he's gained so far is learning how to be a leader and communicate more effectively with his colleagues. Ancon also offers excellent benefits such as 401k, paid mileage, and reimbursement for education and safety programs.
Joseph encourages students to explore their interests in trades and take classes provided through their school that interest them. He's grateful for the opportunities Ancon has given him and we will continue to follow his journey.