Ancon Construction: Leading the Way in Dental Commercial Construction
Welcome to an insightful journey into the realm of dental commercial construction, where the vision of creating modern clinics that cater to both the practitioner and patient is an art in itself. According to the U.S. Bureau of Labor, the dental industry in the United States employs approximately 120,740 general dentists (May 2022), many of whom aspire to establish their own dental clinics after gaining experience. However, the process of designing and constructing dental clinics goes beyond standard commercial projects, demanding a unique blend of creativity, compliance, and collaboration.
Since 1975, Ancon Construction has been at the forefront of the construction industry, continuously evolving its service lines to provide innovative solutions for its clients. Founded by Andy Frech, Ancon Construction's journey took an inspiring turn in the '80s and '90s when Andy made a momentous decision to sell the company back to its employees. This move laid the foundation for the unique culture of Ancon Construction – a culture that revolves around our employees and their ownership, empowering them to thrive and take ownership of every project.
Designing a Dental Clinic: Beyond the Ordinary
Designing a dental clinic requires a team to listen to understand the specific requirements, distinct from typical office spaces. Plumbing and electrical designs play a critical role in dental clinics, demanding expertise from architects well-versed in this specialized space. You want an architect who ensures an environment that caters precisely to your needs and those of your patients. "A successful dental project is a result of a team effort of qualified professionals focused specifically on your vision, culture, and equipment for the practice," shares Ben King, an in-house architect with Ancon Construction.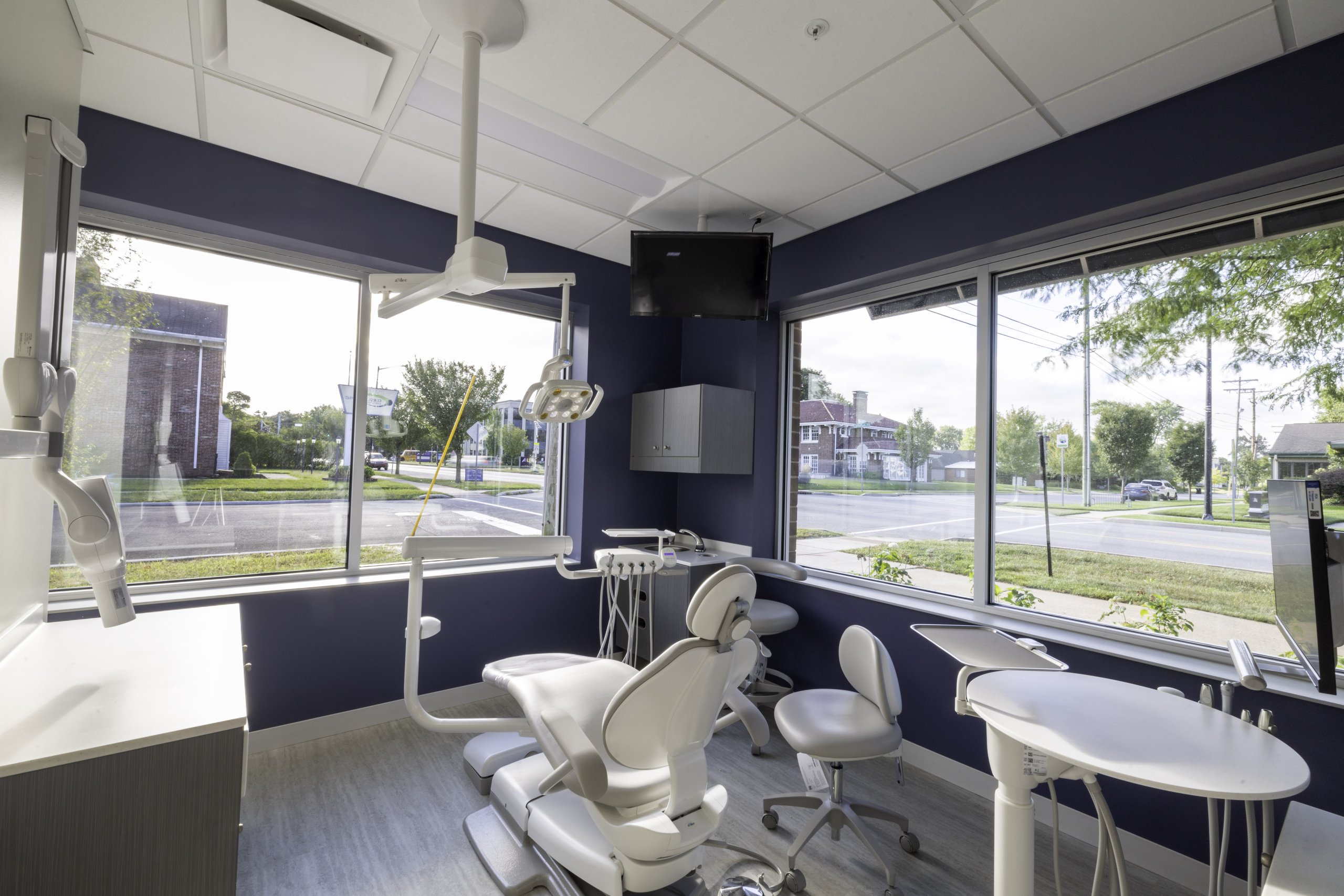 Dental Care Alliance
South Bend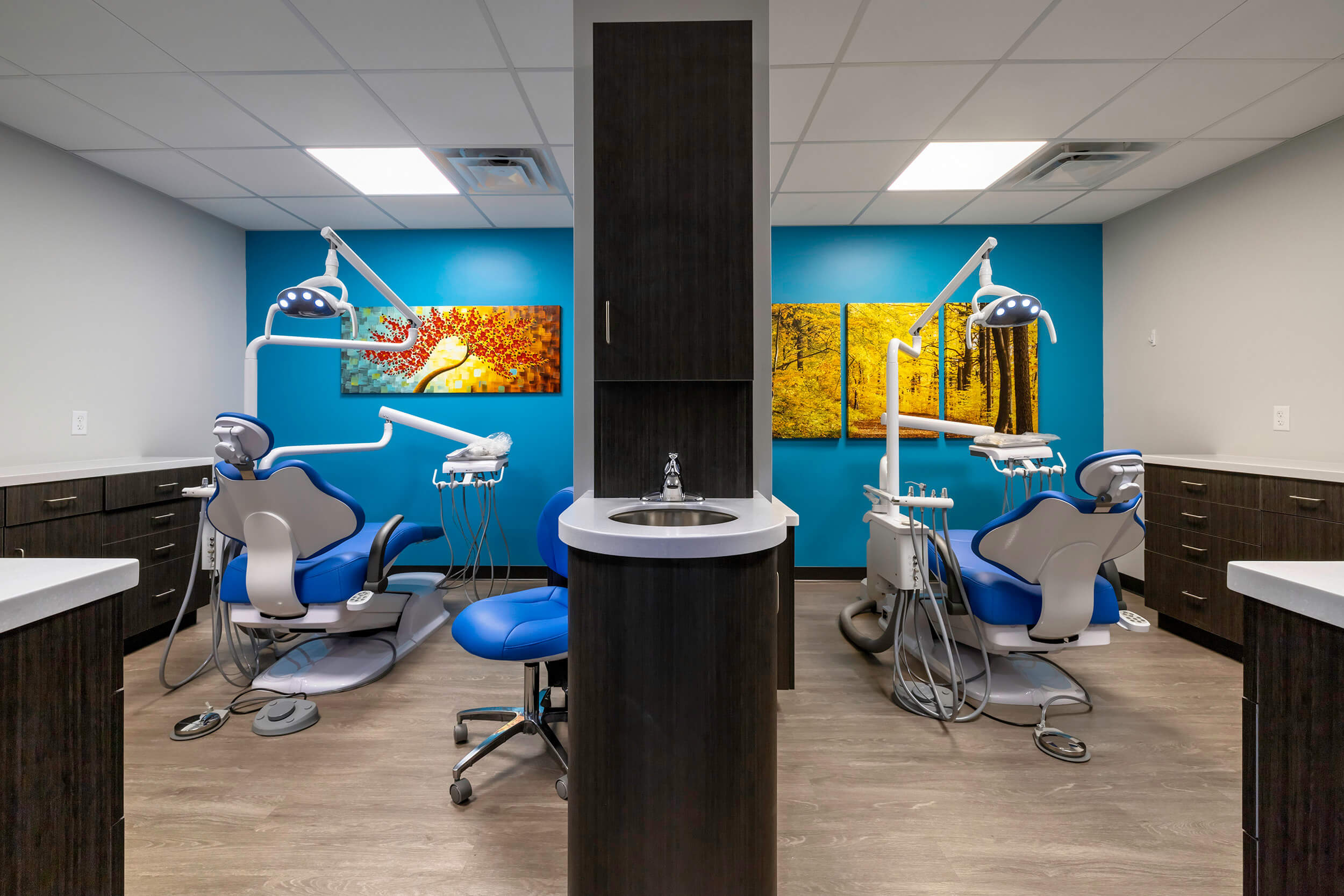 Granger Dental & Orthodontics
Granger, IN
ABC IN/KY Award of Excellence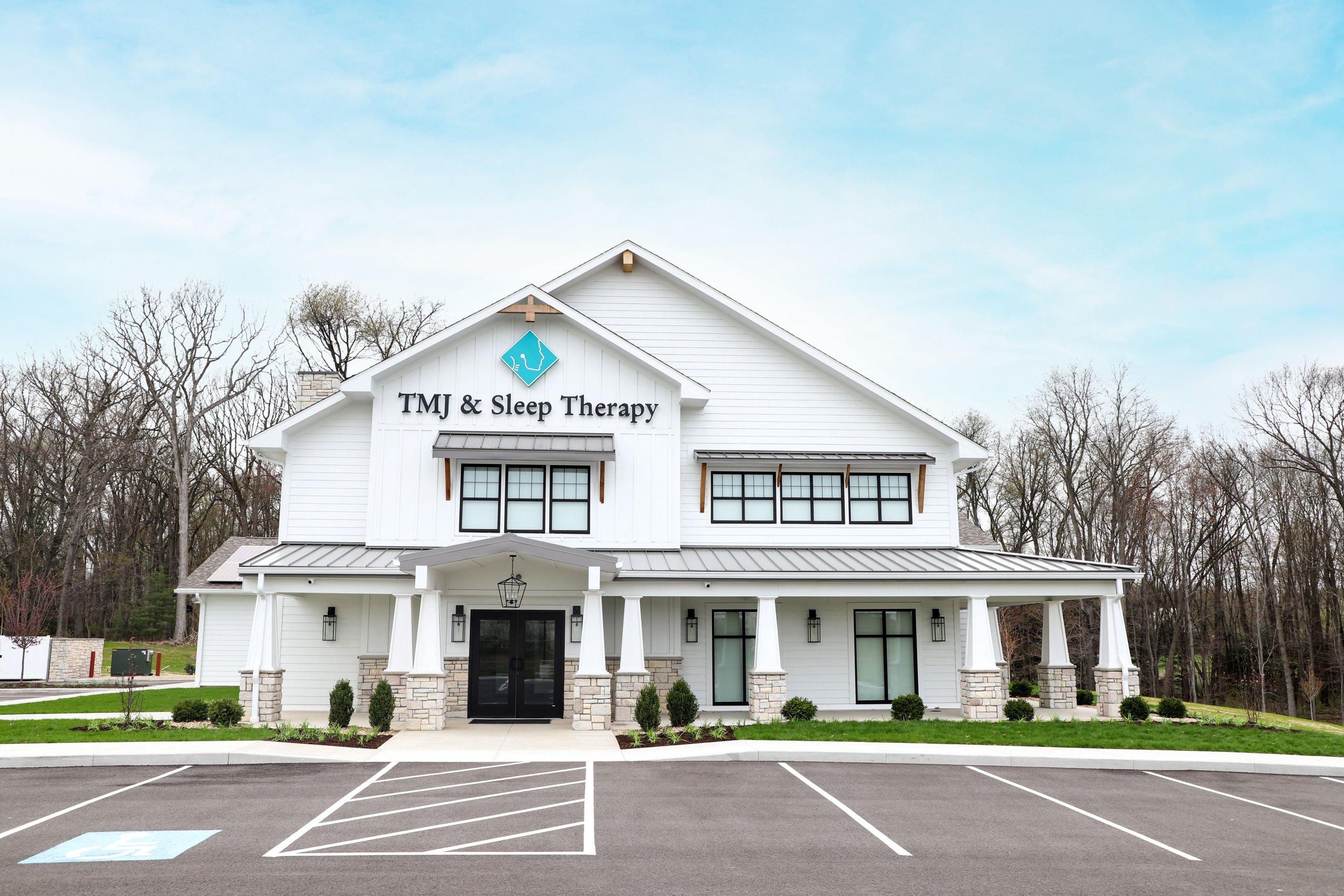 TMJ & Sleep Therapy Centre
South Bend, IN
ABC IN/KY Award of Merit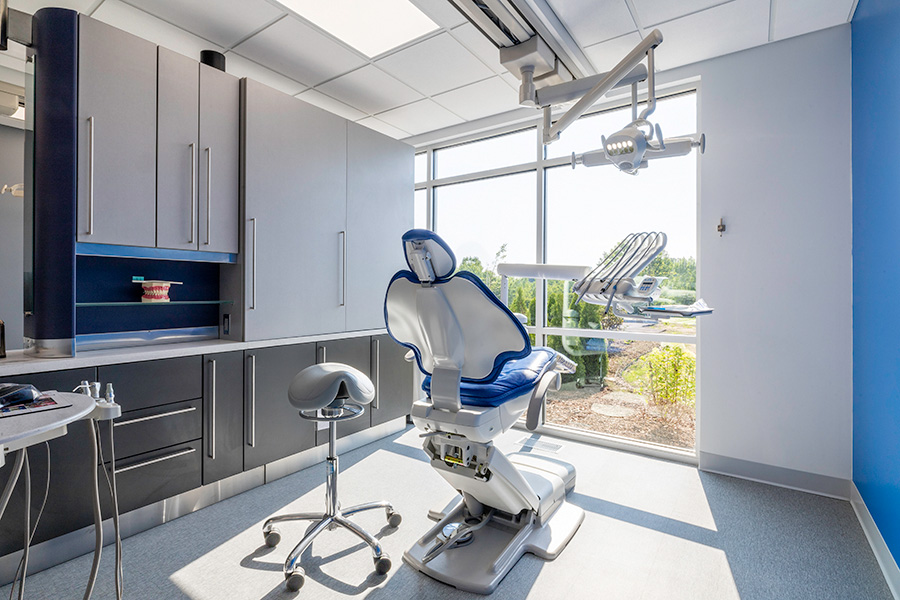 Four Flags Family Dentistry
Niles, Michigan
Innovation and Collaboration: A Winning Combination
Ancon Construction's True Design-Build is a one-stop-shop approach that allows us to work closely with you, our client, utilizing state-of-the-art technology such as 3D modeling and virtual walk-throughs, ensuring a seamless transition from design to construction. Our commitment to affordability, aesthetics, and constructability ensures that each project meets your needs and surpasses your expectations.
Crafting the Ideal Space: Fusion of Vision and Practicality
As a dentist envisioning your clinic, you may have specific ideas for your primary treatment room's layout and equipment. Collaborating closely between you (the dentist), our in-house design-build team, and your equipment supplier is crucial, as it fosters a constructive dialogue that allows the fusion of your vision with construction. While you can offer precise guidance for treatment rooms, open dialogue with our design team facilitates innovative solutions for the overall clinic organization, ensuring optimal functionality and aesthetic appeal.
A Pioneering Legacy of Employee Ownership
For over the past two decades, Ancon Construction has proudly been 100% employee-owned, marking an exceptional achievement that speaks to its commitment to fostering a culture where every team member thinks like an owner.
A Shared Vision of Excellence
Ancon Construction's mission is to surpass client expectations by delivering quality solutions and superior service through its commercial buildings, embodying a vision of becoming the premier commercial design-builder in the Michiana community. Our core values reflect a steadfast commitment to excellence, prioritizing customer satisfaction, integrity, community support, and the transformation of clients' dreams into reality. With a team of highly skilled employee-owners, Ancon Construction takes great pride in constructing buildings that enable their partners to reach their maximum potential.
The world of dental commercial construction offers a fascinating blend of artistry and practicality. Designing modern dental clinics requires specialized expertise, an open dialogue between dentists and architects, and a comprehensive understanding of regulatory requirements. By partnering with experienced professionals like Ancon Construction, dental practitioners can embark on their journey toward a state-of-the-art clinic that serves both their professional needs and the well-being of their patients. So, take the first step toward crafting your dental clinic with confidence, and let's get your project started together.
About Ancon Construction:
Ancon Construction is a leading commercial design-build contractor offering services such as planning, architectural design, construction, remodeling, and maintenance. Headquartered in Goshen, Indiana, the company is 100% employee-owned and has been a cornerstone of the Michiana community's architectural and construction landscape since 1975.
For more information about Ancon Construction, contact Amy Self, Ancon Construction's Marketing Manager, at 574.533.9561, aself@anconconstruction.com, or visit anconconstruction.com.