Vineyard Church and Architect/General Contractor Ancon Construction are excited to announce that the construction of the church's North Campus has begun!  The project entails the retrofit of approximately 7,220 sqft of the former Barnes and Noble Bookstore on Grape Road in Mishawaka.  Programmatic spaces include an auditorium, classrooms, lobby, and restrooms.  Project Manager Cullen Stanger will be overseeing the project which is estimated to be complete in November.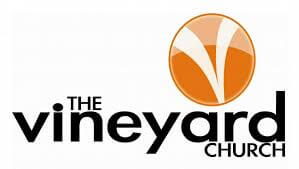 The church's North Campus site was planned and strategically located to reach out and serve the residents towards the north side of Mishawaka. For more information on the Vineyard Church and their mission of "Loving Jesus, Growing Together, Giving Back" visit www.thevineyard.org.
The Ancon team strives to listen and to understand a congregation's unique ministry.  What is the appropriate solution to the current ministry needs or for the needs of the future?  How will ministry goals shape spatial needs?  Evaluating the project scope, defining priorities, and planning for the future with one purpose – keeping your church on mission.  Ancon's design staff remains conscious of what issues churches are facing through our extensive research.  It is our hope that by learning best practices in church-worship design, we enable a congregation's mission, vision, and purpose to strengthen our relationship with God and bring others to Him.