The Awesome Foundation was started in 2009 with a mission to create a global community to "advance the interest of awesome in the universe, $1,000 at a time".  Each local autonomous chapter supports awesome projects through micro grants, typically given out quarterly.  Each chapter interprets "awesome" for itself.  As a result, projects vary in a wide variety of areas such as the arts, technology, community development and more.  The process is simple, submit your awesome idea through the website and if you are chosen as a finalist, you are asked to put on a 3-5 minute presentation on why your project is deserving of a grant.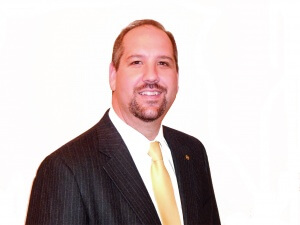 That is exactly what Ryan Kring, VP Of Business Development for Ancon Construction, did with his awesome idea of a "People Frame".  What is a people frame?  When asked Kring said, "Everyone knows what a picture frame is.  Small frame that holds a picture of a memory.  A people frame is a larger than life open frame that people can climb into, create a memory while having an experience.  They are strategically placed in a scenic location or somewhere where the background makes an interesting backdrop.  Often times you will see newly married husband and wife having a wedding picture inside one…or a group of friends.  It is an opportunity to make an experience larger than life".  Kring also added, "We are going to combine this with existing City of South Bend social media marketing campaigns to spread the word of not only people's experience but of South Bend as well."
Ryan presented last night along with 11 other finalists and he was one of three projects awarded a grant.  The $1,000 grant will not cover the full cost of fabrication and installation of his people frame but he has reached out to several regional businesses who are highly interested in providing the remaining funding to finish the project.
The South Bend people frame is expected to be installed in mid spring.  Final location is currently in planning.  To learn more about the Awesome Foundation visit their website or apply HERE if you have an awesome idea!