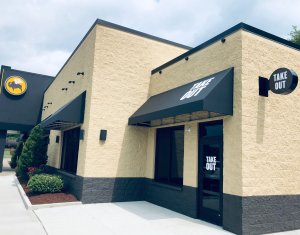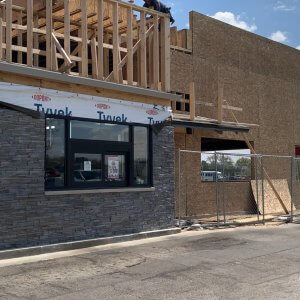 As restaurants navigate the new reality of the Coronavirus, many consider alternative business models to continue serving customers, keep employees working, and a revenue stream. Some restaurants are offering carry-out, curbside to go, and delivery services. The enthusiasm for a drive-through concept gives people an additional protective barrier from other people.
The restaurant industry will see a new reality, post Coronavirus. What does it look like, and how can Ancon Construction be a resource? Restaurant concepts will invest in a drive-thru, pick-up window, and curbside delivery options. In addition to adding drive-thru windows, restaurant owners will need to be able to provide safe locations for curbside delivery and dedicated parking specific for partners such as Grubhub for delivery services. With the number of seats in restaurants restricted, these new options are opportunities to discover a new customer base and retain potential lost revenues.
Ancon Construction has been serving the restaurant industry for over 45 years. We can help you design and build your new delivery window and provide spatial planning for your curbside/delivery service. Every city has a different requirement for drive-thru windows and vehicle stacking. We can help make this process easy and maximize the footprint of your site.
Sources:
COVID-19 and the Rapid Evolution of the Restaurant Industry By:Robert Fiorito -May 13, 2020
Restaurant Business Model Changes in a Post COVID-19 World By: Toby Malbec, Managing Director of ConStrata Technology Consulting – 04/07/2020
Ready to start your next project?  Contact us HERE and let's start your project…together!