On June 1, 2021, Goshen High School senior Joseph Rodes signed a contract to work for Ancon Construction. Joseph was fully trained for his job during high school and was well-prepared to step immediately into his new career. As a student, Joseph took Building Trades and all the construction courses offered, along with Civil Engineering & Architecture and Engineering Design & Development. One advantage of training for a job you can begin after graduation is that you start earning a salary immediately, without acquiring large student loans.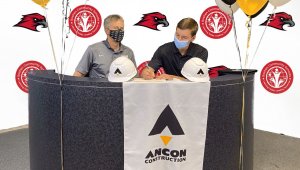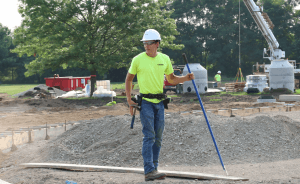 "I enjoy working with the great people at Ancon. They have taught me many useful skills that I can apply even outside of work. I'm glad I had the opportunity to join the team."  – Joseph Rodes, Ancon Construction Laborer
"Joseph is doing an outstanding job. He's a quick learner, prompt and a hard worker!" – Don Carrico, Ancon Director of Safety and Operations
Ancon hopes to sign many more students out of high school in the near future!