Construction Team Grows!
Ancon Construction is excited to announce that the employee owned company has added an additional team member, Mark Groshans.  Mark joined Ancon in November as a project manager and will focus on the cost estimating and project management process of concrete work and will also assist with Ancon Building Services (ABS) Department.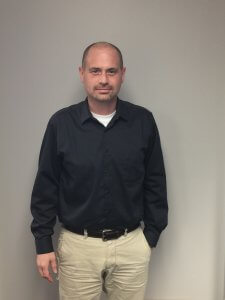 Experienced in South Bend, Elkhart, Goshen, Mishawaka Regions.
Mark has been in the construction industry for many years in our region and has a large list of existing relationships that he hopes to bring with him to Ancon.  When asked about his new position Mark said, "Being hired by Ancon is a great opportunity to work with a company that is well known for quality work and is well respected within the community and industry.  I am honored to work with such a great group of people that know the importance of family."
Ancon is continuing to enjoy growth as a company and adding Mark to our team will only serve to enhance the great relationships we have with our customers and increase our speed to market.  Welcome aboard!