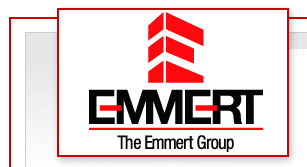 The Emmert Group, headquartered in Brazil, IN, has chosen ANCON Construction to lead the construction of the former Goshen Inn & Conference Center which is currently being demoed.
The project consists of between 180-200 high end upscale apartments including clubhouse and planned greenspaces.  Amenities include hardy board exterior with drive in garages below many of the units as well as high end interior finishes such as granite counter tops and tiled bathrooms.  The Emmert Group has several other apartment complexes throughout the state of Indiana that they have built and managed.
When Brad Emmert asked why he chose ANCON Construction to partner with he replied, "We believe Ancon's past experience with projects similar to ours, will help us succeed in bringing an upscale luxury apartment development to the City of Goshen."
Ryan Kring, Vice President of Business Development, commented, "We are thrilled to partner with the Emmert Group on this project.  We built a relationship based on experience and trust which gave Brad and his team the confidence knowing he has a solid partner in northern Indiana."  Kring also added, "We see a bright future for the Lincolnway corridor in Goshen with many opportunities for service, retail and upscale residential development similar to the planned Emmert Project."  Building layouts, concepts and naming are still in final design stage.  Construction will begin in March 2017 with an estimated project value of 16-18 million dollars.